Financing
Financing Your Mattress is Convenient at Mattress King

Our Mattress Financing Options
When you buy a mattress at one of our Mattress King stores, we offer you a variety of ways to pay for your new bed including financing. Our financing providers, Synchrony Bank, Genesis Credit, and West Creek Financial, offer mattress-financing options. You can easily apply online 24/7; just bring your approval number into one of our Mattress King stores when you're ready to buy your dream bed.
Mattress King credit card by Synchrony Bank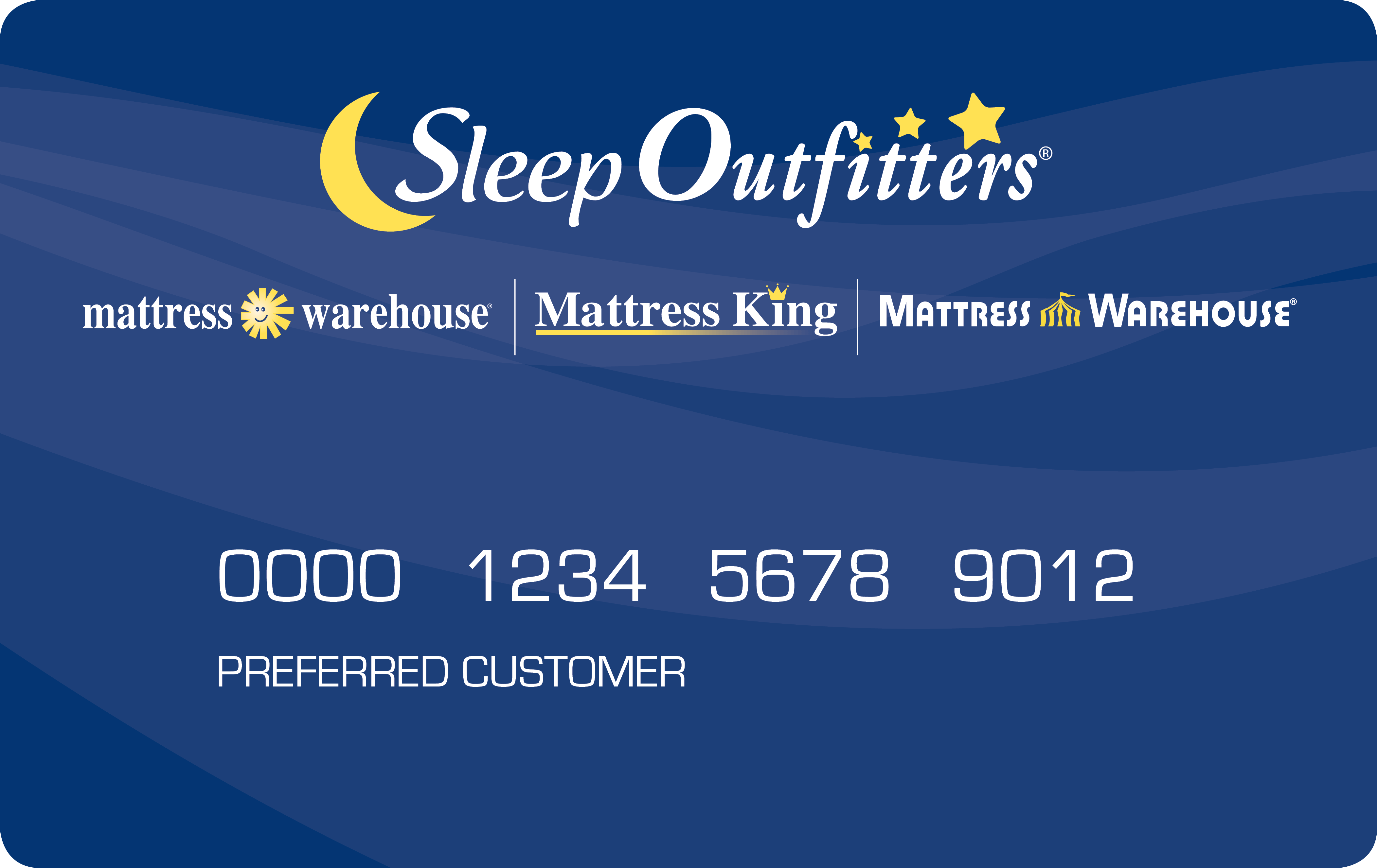 Already have a Mattress King credit card?
No annual fee 2
Promotional Financing options available every day 3
Convenient monthly payments
Online account access
Click here to Apply Now
This is a revolving credit limit that can be used for any purchase up to the maximum of amount of credit approved. Credit promotions are always available with this program.
Genesis Credit ® Accounts Offer:
Low monthly payments
Credit lines up to $6,000
Up to 6 months special financing* or up to 12 months special financing*
Revolving line of credit
In-Store purchases only
Click here to Apply Now
No Credit Needed Option from West Creek Financial
**Currently not accepting new applications at this time
Simple. Fast. Transparent. Don't Let Credit Issues stop you from buying what you want. With West Creek's high-tech, innovative decisioning there's a good chance you'll be instantly approved for financing, even if your credit score is low. 85% of our applicants are approved because we don't work the same way traditional financings companies do. Our data scientists use artificial intelligence to continuously improve our process and provide you with better purchasing options. The West Creek process is fast and easy with no hidden fees.
Benefits of Using West Creek:
90 Day Payment Option
Approval Amounts Up to $5,000
Up to 24 Month Terms
Monthly Reporting to TransUnion to help build or repair your credit
Open Lease Lines to make more purchases in the future
Application Requirements:
Employment with $1,000/month income
Valid ID with SSN or ITIN number
Checking Account and Debit Card with $40 on it
Application Process is fully automated and takes less than 5 minutes to complete.
Apply today in your favorite store or online, and we'll get you a decision within minutes so you can make the purchase you need, when you need it! Want to apply before coming in the store? Get pre-approved with our online application by clicking the button below and selecting the location where you want to shop.
Click here to Apply Now
1 Qualifying purchase amount must be on one receipt. No interest will be charged and equal monthly payments are required on promo purchase until it is paid in full. These payments equal the total promo purchase amount divided by the number of months in the promo period and rounded up to the next whole dollar. These payments may be higher than the payments that would be required if this purchase was a non-promo purchase. Regular account terms apply to non-promo purchases. For new accounts: Purchase APR is 29.99%. Minimum interest charge is $2. Existing cardholders: See your credit card agreement terms. Subject to credit approval. 2 For new accounts: Purchase APR is 29.99%; Minimum Interest Charge is $2. 3 Subject to credit approval. Minimum monthly payments required. See store for details. *No Interest on Purchases If Paid In Full Within 6 Months or Within 12 Months. Deferred interest period is determined by creditworthiness, and if approved for a Genesis Credit Account, you will be notified if your purchases are subject to 6 months of deferred interest or 12 months of deferred interest. In all cases, interest will accrue and be charged to the account at an APR of 29.99% from the purchase date if the purchase is not paid in full by the end of the deferred interest period, or the account becomes 180 days past due or is charged off for any reason. Monthly minimum payments required. To view the Account pricing and terms, please click on the "Apply Now" button below. Genesis Credit Accounts are issued by First Electronic Bank, Member FDIC.